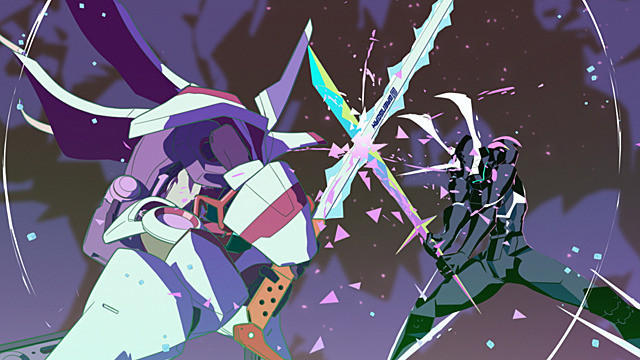 The official website for PROMARE, the upcoming original anime feature film co-produced by XFLAG and
TRIGGER, announced today that its first week moviegoers will receive one of the eight-type characters
cards as a bonus and that each card will come with a serial code to watch a 10-minute prequel episode
"Chapter Galo" to be streamed on a special website listed on the cards.
While no details is currently available, the all-new episode is expected to focus on the protagonist Galo
Thymos and to tell how he lived his life before the story of the film begins.
The sci-fi action film PROMARE will open in Japan on May 24, 2019.
▲映画『#プロメア』第一弾入場者特典決定!
映画『プロメア』前日譚! 完全新作アニメーション『ガロ編』が超先行視聴できるシリアルコード付きキャラクターカード????
ぜひ『ガロ編』もお楽しみください。

劇場でお待ちしております♪

詳しくはhttps://t.co/A0GubgiuIo#PROMARE pic.twitter.com/FzvNIguExK

— 映画『プロメア』公式 5月24日(金)全国公開! (@promare_movie) 2019年5月17日
Full trailer
Psoter visual
▲映画『#プロメア』劇場ポスタービジュアル解禁!

さらに! キャラクターデザインを手がけるコヤマシゲトさん"入魂"????のキービジュアルを使用した劇場ポスターも完成しました! こちらは近日中に劇場でもご覧いただけます!https://t.co/iwAXU5VVwC
5/24(金)全国公開!#PROMARE pic.twitter.com/XWLqsQiDvy

— 映画『プロメア』公式 5月24日(金)全国公開! (@promare_movie) 2019年4月4日
---
Source: "PROMARE" official website / Twitter
©TRIGGER, Kazuki Nakashima/XFLAG Studio