Sekai Project Makes a Bunch of New Announcements at Anime Expo
This year's Anime Expo marked a major milestone for publisher Sekai Project, which is celebrating its fifth anniversary. They marked the occasion with the announcement of new titles and updates, including Palette's 9 -nine-, InnocenceInnocence's Last Stanza, Escu:de's Re;Lord 2, and more. Dig into the details for each below.
9 -nine- is developed by Palette (Saku Saku: Love Blooms with the Cherry Blossoms) and split into multiple volumes, the first of which focuses on heroine Miyako Kujo.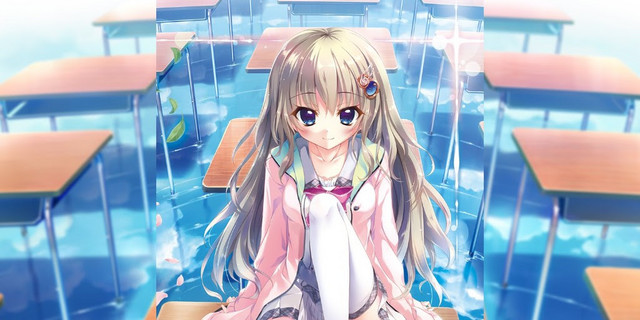 Synopsis:
Shiromitsugawa City. An academic city with no particularly special characteristics. There had been projects to revitalize the city by drawing in tourists, none of which succeeded. Yet, unexpectedly this city has drawn the attention of the world.
In the city lives a young man by the name of Kakeru Niimi. Though he is prone to being blunt, he is a reliable individual who lives life with a strong sense of responsibility. For what it's worth, he has a kind personality and treats those around him with great importance. Though it seems like he lives a peaceful life as an ordinary student, with the destruction of a sacred relic of the Shrine of the White Serpent's Relic, his life has changed.
In the midst of all this appear youths with supernatural powers. It was just a town with no particularly special characteristics and a very unassumingly normal student. Kakeru Niimi finds himself wrapped up in this mysterious fate caused by the appearance of these supernatural individuals…
Last Stanza is a slice of life/drama visual novel from developer InnocenceInnocence. It deals with the consequences of a tragic event from multiple perspectives.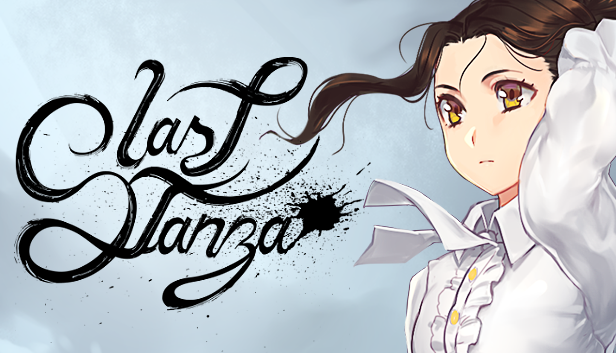 It was a day in the last week of December 2009, when I found out that slowly dripping tears had a shivering yet uneasy feeling. The winter turned the air thin and cold, the clouds blocked the sunlight that normally reaches the ground making it feel like the sun was absent.
Days after, I was back on my daily routine, as if nothing had happened, trying to conceal my anger and confusion, slowly regaining control of my thoughts, opening my heart to friends old and new, trying at any cost to find a new place for myself.
But it's in the peaceful moments when the storms settle and the turbulent oceans lose their motions, that any rock can set a chain reaction creating an infinitude of waves, bringing back to the shores of my thoughts the emotions that I had kept away for so long.
Re;Lord 2 ~The witch of Cologne and black cat~ is developed by Escu:de.

In the second title in the strip RPG battle trilogy, Re;Lord by Escu;de, our hero Wilfred and his companions are back once again. After retaking Herfort, he sets his sights on doing battle with the witch, Iris, in order to liberate all of Groessen.
Cologne, a land filled with grassy plains and home to the country's fishing industry and the popular tourist spot, Bebra Lake, is under the control of the witch Iris who has turned the denizens of this peaceful land into crow familiars, spirits and devilish fiends.
While he questions why the witch Iris has taken this territory, for the sake of retaking this land he goes into battle once more.
Idol Connect -AsteriskLive- is a visual novel from developer CreativeFrontier based on the mobile rhythm game of the same name.
Sometime, somewhere in the future.
In a tiny little idol production office that you run, nine girls — idols — are gathered. With no dreams, and no goals. But the moment they stand on stage, something in them changes.
This is a story of how ordinary girls eventually bring their voices to the world. A story of how ordinary girls eventually connect as idols.
"…Just what is an idol?"
At the Asterisk Live, an idol festival that happens once a year… You alone, as their producer, can guide them to the answer that awaits them there.
Harumade Kururu is developer Sumikko Software's fifth title.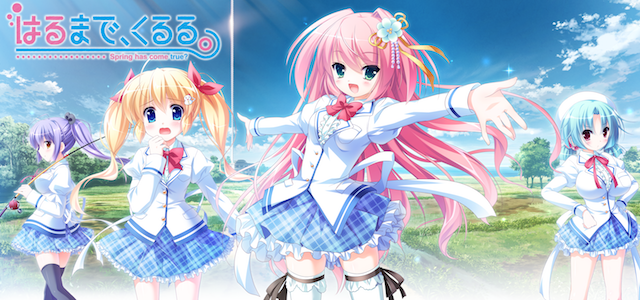 A Certain Situation.
Of course, even if I put it that way there's no way I can explain the situation I'm in…
In any case, I find myself with 4 other girls on a long spring break far away from civilization. To emphasize how middle of nowhere this is, there isn't even a convenience store here. I don't have a cell phone and despite having some rather good laptop computers, I have no way to connect to the internet. All that's here is a large dormitory the likes you'd see at a hot springs resort and a school that looks like it's on the verge of closing down. There's a farm that's closed and fields with ripening winter vegetables. In the distance you can see snow capped mountains and the beautiful, clear waters of the sea.
…and out in the distance stood a tower of unimaginable height who's purpose was anyone's guess which stretched into the depths of the sky.
This wasn't a fantasy, or something out of sci-fi or even a mystery. With all that going on, the only intent was to spend some peaceful days with these four girls but that was totally not what was about to happen. One girl. In a quiet summer that's quite prone to crazy happenings. And these words that come out of her mouth.
"We'll make this place a harem for him!"
Wait, when you say harem, uhm… well… Huh????
I wondered what she meant by that as she took off her clothes and the events of that summer unfolded…
Witch's Love Diary is the first title by qoobrand.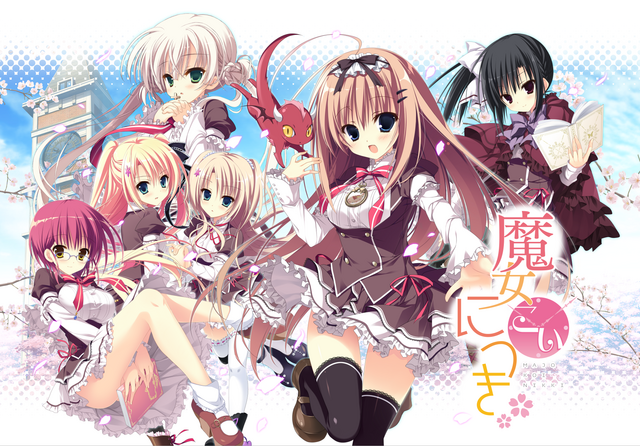 In a barbershop of the shopping district, lived a girl named Alive Nanjo.
In the spring, which marked her 2nd year at the academy, there was nothing particular about it as the same train she'd always take shook as it moved across town and she spent time as usual with her friends.
Then one day.
While Alice and her friends were investigating a clock tower in a forest on the outskirts of the academy, she picked up a mysterious diary that fell from the tower. Taking it home, she gently opened up the diary and there she found the contents of a young man's daily life.
NEKO WORKs' NEKOPARA Extra ~The Kittens' First Promise is a prequel created as one of the stretch goals for the successful Kickstarter campaign for NEKOPARA OVA.
A prequel to the very popular NEKOPARA series, NEKOPARA Extra takes us inside the Minaduki household when Chocola and Vanilla first arrive.
After being taken in by Kashou and his little sister, Shigure, the young kittens, Chocola and Vanilla find it difficult to fit in. Despite the warm welcome the other Minaduki catgirls give to them, they act with trepidation as they adjust to the pace of the family.
As they slowly interact with their fellow sister catgirls, Chocola and Vanilla begin to open up more and it's here we see Kashou's kindness towards them that builds up their feelings towards him.
With an original story by NEKO WORKs and art by Tam-U, the first chapter of the NEKOPARA manga is coming to Kobo, Amazon, and other North American distributors this August, with Comixology to follow.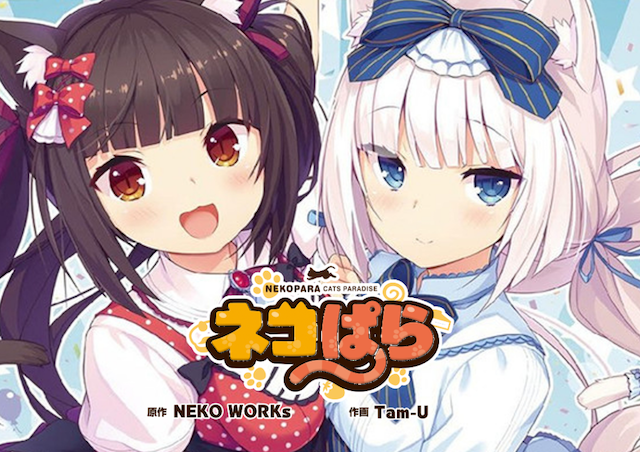 Just announced recently at Winter Comiket and tells the story of Kashou Minazuki, the son of a long line of Japanese Confectionary Makers, as he moves out to establish his own shop, "La Soleil" and strives to become a successful patisserie. He is not left alone for long however as two of his family's cute catgirls stow away to join him.
Based on the Sayori's world famous doujin characters, this comic adaptation of the renowned visual novel will be sure to make you fall in love with the catgirls of the Minazuki household all over again. Original Story is by NEKO WORKs, The adaptation is by Tam-U.
——-
Joseph Luster is the Games and Web editor at Otaku USA Magazine. You can read his webcomic, BIG DUMB FIGHTING IDIOTS at subhumanzoids. Follow him on Twitter @Moldilox.